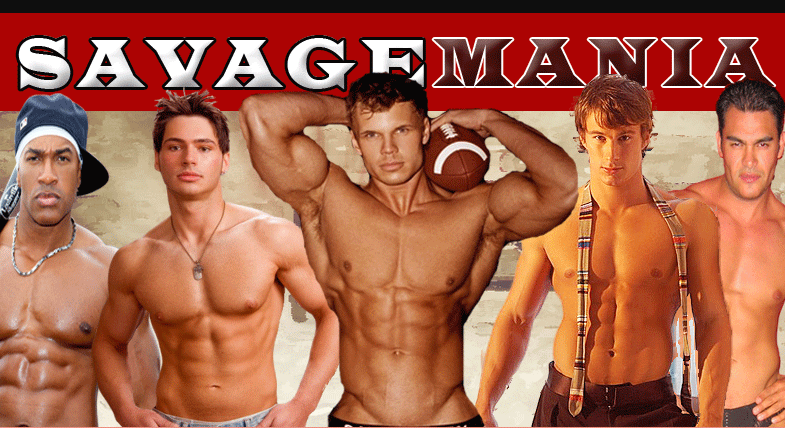 WELCOME TO

Savage

Mania

male strippers

Chippandales Themed Male Strip Shows - 646-801-7734


We have the best Chippandales themed male strip shows and male strippers for ladies. Our finely chiseled male exotic dancers are trained in the art of seduction by former Chippandale choreographer Matt Steel. This classy but seductive male strip shows multi-dancer ensembles will bring out the savage in you as your senses are overwhelmed with a spectacular array of light, sound and sultry gyrations. Audience participation is encouraged. Our male strip clubs are hosted by hysterically professional comedians to ensure that your journey with us will be filled with laughs, crazy bachelorette contests and fun. This is the only male review that is actually in a night club in which your party can stay for the entire night. Other shows make you leave after the show ends. Don't be pushed out into the cold and rain choose SavageMania for an all in one experience. SavageMania has male strip clubs for your bachelorette party in New York and Atlantic City New Jersey. We service Connecticut, Philadelphia and New Jersey with our rental male strippers. Find us on Google+



Locations: Plan your New York Bachelorette Party or Atlantic City Bachelorette theme with us.
New York - 20 W 39th Street between 5th & 6th Aves.
Atlantic City - 2000 Pacific Ave at the Boardwalk

Show Time:
New York City doors open 7pm show 8 to 10pm / 18 & Over for show / night club open until 4am
Atlantic City 21 & Over for show / night club open until 4am


Let us earn your business with our exemplarity customer support and service.
VIP Group discounts

ticket Types

VIP Discount 1 - 5VIP $195 save $9 per ticket
VIP Discount 2 - 10VIP $399 save $9 per ticket
VIP Discount 3 - 15VIP $585 save $9 per ticket
VIP Discount 4 - 20VIP $780 save $9 per ticket
EXTRAS
Hot Seat - $50 Bride on stage for 1 act
Princess Package - $75 1 Hot Seat, 1 Lap Dance & 1 photo
Ultimate Package - $90 1 Bottle of Champagne, 1 Hot Seat, 1 Lap Dance & 1 photo.

You can purchase tickets to our shows either online or through one of our customer service agents. We are here 7 days per week 9am until 11pm Sun-Thurs and 9am until 1am Friday and Saturday.
Tickets are reasonably priced at (NY $25) (AC $28) for General Admission if purchased in Advance and (NY $25) (AC $38) at the door and VIP for (NY $35) (AC $48) in Advance or (NY $45) (AC $58) at the door.
Click on a Location above for more specific details.
General Admission is on a first come basis.


rent a male dancer

Renting quality male exotic dancers has never been easier. We have the best crop of male strippers on the East Coast.

We offer a 45 minute male strip shows at your location complete with dancer, music and costume. These sexy male strippers are very professional and constantly work so they are always in tip top shape. The basic fee is $175 with a $75 deposit to lock in your time and location.


VIDEO PREVIEW

Our male revue is the perfect location for all of your bachelorette or womens birthday ideas. Come celebrate in a real male strip club and let us fulfil your entertainment needs.