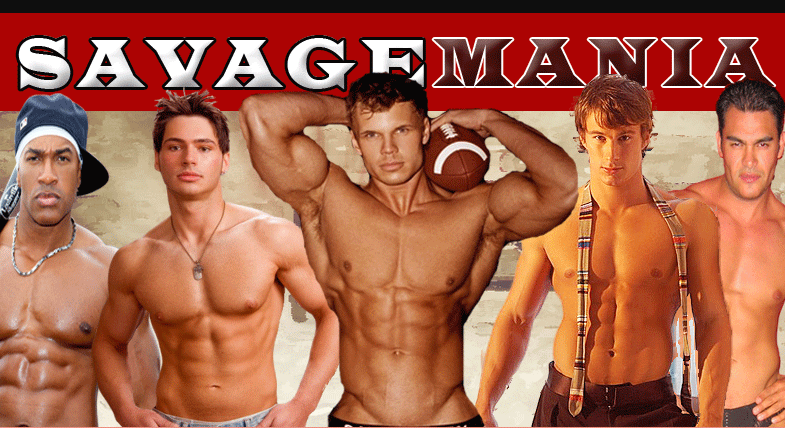 new jersey Male Strip shows

Savage Men Male Strip Clubs New Jersey and New York City


In the catagory of male strip clubs and shows Savage Men is ranked by far the best. This one group has three locations - Atlantic City, Sayreville New Jersey and New York City.

"Indulge in an Evening of sexy male strippers, hot massage men and seductive music."

A high energy whirlwind of gorgeous hard bodies and seductive sensations await you as you make your way into Atlantic City's award winning Male Revue. You will be greeted by an entourage of finely sculpted Savage greeters, Waiters and Masseurs, whom will anxiously cater to your every whim. After you make your way to the main room, you and your guests will have a chance to participate in a few pre-show activities, or if you prefer, sit back, enjoy a cocktail, the environment, and perhaps, a long hard relaxing massage by one of our many enticing masseurs. Your fantasies come true as our Internationally acclaimed stripper Models leap from the covers of your favorite publications and onto the stage, delivering an awesome array of breath catching moves while peeling off their Savagely Seductive costumes. Each act is carefully choreographed to fit seamlessly into this high end but Savagely Seductive show. If you purchase tickets to this show and for any reason can not make it or less people come with your party they will honor your tickets for another show at any Location.
website - Savage Men Male Strip Clubs
Show 8-1030pm / doors open 7pm

Check out their site then call us to book your Tickets - we will get you the extras.
Atlantic CITY STRIP SHOW

ATLANTIC CITY STRIP SHOW

Beefcake Male Strip Clubs
has Dinning, Night Life, Shows and the Beefcake Male Revue every Saturday Night 1030pm-12am. Male Strip Show ticket offer gives Massages, Male Strip Show, VIP after party, free admin to Worship & Casbah Night clubs. This male revue is the only late Atlantic City show. A fully choreographed male exotic dancer striptease show located on the Boardwalk near Ballys.
Website - Atlantic City Male Strip Clubs
Show Times / 1030PM - 12AM

American Babes All Male Revue
Enjoy the comforts of Atlantic City with all the topping at our Male Strip Club located right on the Boardwalk next to Ballys, Ceasars and Taj. Take a stroll on the Boardwalk or dig your toes in the sand for a while before you come in. This location also has a full menu so if you are in a rush and didn't have time to eat, don't worry. This two level club is the perfect start for your Atlantic City Bachelorette party, birhtday party or girls night out idea. With a cast of over twelve male strippers, male exotic dancers and massage men this two hour Chippendale style striptease show will have you sliding in your seats.
website - Male Strip Shows Atlantic City
Show times / doors open 7pm - show 8 - 1030pm

Shows tickets


Buying your tickets from the venues sites we list is ok but when you book through our reservationists you will get the added bonuses that come along with our high volume sales.
We can get upgrades and extras added to your reservation without the added costs. Pick a show location and a date you would like to attend and then give our reservationists a call.